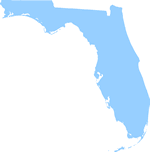 WEBINAR: Introducing Free OER Florida Social Studies Core Curriculum
Engage students. Save teachers time. Get unprecedented data.
REGISTER Now for a Webinar
Join our growing group of Florida social studies leaders looking for a cost-effective addition or alternative to the traditional curriculum model. Exploros builds student engagement and achievement whether implemented as supplementary or core curriculum.
Webinar, March 13, 4:00pm EST
Webinar, March 15, 4:00pm EST