Back to Blog
New Feature - Reading Groups!
In 2016-17, we gathered extensive feedback from teachers on Exploros OER Social Studies. One recurring request for improvement was to reduce the amount of reading for ELL and other students, as a means of shortening the lessons.
To address this, we have added a new subscription feature, which we're giving away to everyone for a limited time: Reading Groups.
With the Reading Groups feature, you can set what each student sees when participating in an experience. For Exploros OER social studies, there are two choices: Full Articles and Article Summaries.
Defining Reading Groups
Any learning experience that has been authored for Reading Groups has the reading group badge shown in the Experience Card in the assign experience modal.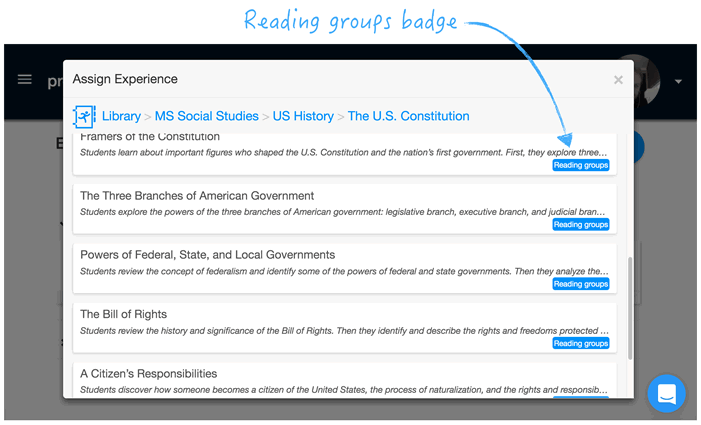 Choose an experience to assign, and walk through assignment process. In step 2, when you choose students, you can define which version of the article you want each student to see: A) Article Summary or B) Full Article. By default, all students get the full article, but by clicking cell A, you designate Article Summaries for the particular student for this experience, and all other experiences assigned unless you redefine it in the future.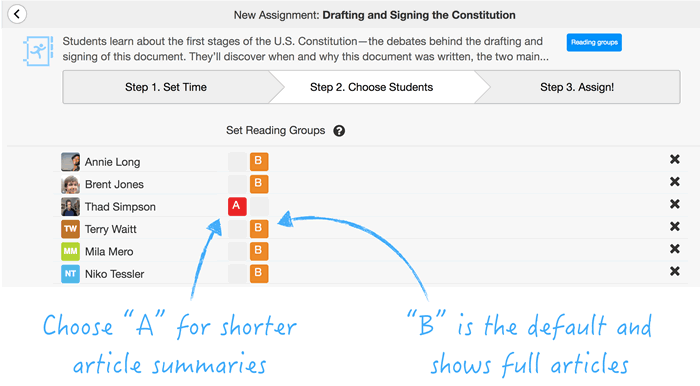 As a teacher, you can see both versions of each article when previewing or teaching any experience.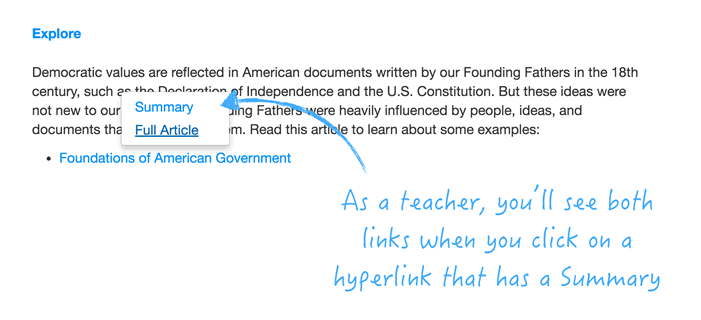 Tips
Text Read Aloud
To have any Article Summary read aloud, you can highlight the text and in Chrome or Safari, choose Edit>Speech>Start Speech.
Text Translation
You can use the Google Translate add-on to translate content within Exploros, any Article Summary, or other web pages to other languages. The translation is usually not the greatest, but by going back and forth, ELL students can more quickly understand.
Please share this post!