Back to Blog
Exploros™ Adds 5th Grade American History to the Exploros Social Studies Bundle
BOSTON - Sept. 3, 2020 Exploros™, the K12 learning experience platform, has released a new American History course as part of the Exploros Social Studies Bundle of over 650 lessons.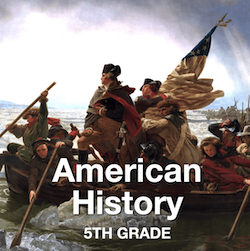 Exploros is a social instructional platform that assists teachers by staging powerful learning experiences in the face-to-face or remote device-enabled classroom. Teachers guide the experience and resulting dialogue, and all students engage using devices and social media skills. Every student has a voice, actively contributing to the learning process.
Exploros has one of the most comprehensive K12 Social Studies offerings in the United States, with courses in Civics, Citizenship, World History, World Cultures and Geography, Texas History, and U.S. History at several grade levels. In all, Exploros offers over 650 class-length lessons using the 5E-model pedagogical approach.
These courses have led to remarkable learning and resulting state testing gains. Whereas the nation has struggled in Social Studies according to the National Assessment of Educational Progress (NAEP) Nation's Report Card, Exploros campuses have excelled. In a state-wide case study, 94% of campuses using Exploros saw U.S. History testing improvements. The average campus improved an astonishing 29% and students of all demographics thrived.
"Success comes from three key ingredients," says Bradley Heilman, Exloros CEO, "1) student engagement 2) pedagogically strong lessons and 3) empowered teachers." Unlike many technologies that do not support social instructional classroom workflow, Exploros is a teacher-guided platform intended to assist teachers in delivering lessons and augmenting the social learning. Exploros provides teachers confidence by scaffolding the content and taking care of aspects of lesson orchestration. "Teachers are the most important component of our K12 educational system," says Heilman. "Augmenting teachers' ability to guide and teach is the most efficient and impactful way to improve education." In addition to helping teachers during instruction, Exploros automatically provides Classroom Analytics™ to assist teachers in targeted reteaching and personalization efforts.
Exploros is a Google Partner, an Amazon EdStart Partner, and is collaborating with Lenovo as a Classroom Orchestration solution in North and South America for face-to-face and remote device-enabled learning.
Please share this post!